I just realized I wrote this post last week and never published it. It is my follow up / review of the Herbal Essence Naked Collection I was given to try.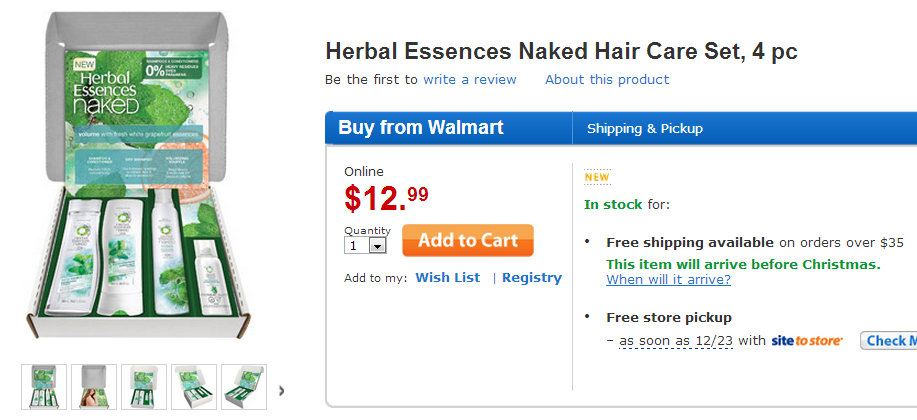 Back in December, I was given the chance to review the new
Herbal Essence Naked Collection
. I wrote
this post
about ordering it exclusively at Walmart.com.
I have now used this product for a few weeks and really like the way it works with my hair. I am very careful what I use on my hair and had been using a 'no-poo' type shampoo that was working great and then it wasn't. So the time frame of being given the Herbal Essence Naked Collection to try was perfect. This collection is great to use because it has no heavy residues, is paraben-free and doesn't contain any dyes. I liked the way it smelled fresh and clean. It also rinsed out really easily, which is sometimes hard with my thick hair. It left my hair smelling great and easy to style.
Overall, although I don't need a volumizing product, I really like this new shampoo. I recommend you try this product if you are looking for a new clean product for your hair.
Check out
this video
, which I can't get to imbed for some reason, for more info on the Herbal Essence Naked Collection.